Ever eat a spicy taco or Indian food that was so hot & spicy it made you cry and sweat, but you kept eating it anyways because it was so good? That's what watching The Bloody Knives' set last night was like. They. Were. Loud. At first, I thought something was wrong with the sound equipment, I started to think who ever was manning the board had been to one too many concerts, but then I realized, no... this was The Bloody Knives. The guitar work made it's way through a maze of effects peddles before hazing our ears with its layers of fuzz, delays and distortion. Their set was a mixture of sludge meets drive. The nature of K23 Gallery mixed with the Bloody Knives' sound, required the drummer to work extra hard last night. Maintaining the high energy plus being loud enough, seemed to demand extra effort. "Hate to say 'I Get It' ", I said last night to The Bloody Knives' guitarist, but I did, I honestly appreciated the raw intensity of The Bloody Knives.
Innovation in technology doesn't require one to reinvent the wheel each time around. A minor tweak or subtle change can make all the difference with how people adopt or receive something new. Music is no different. 'Familiar Things in a New Way' is model many have found success with and Dead Leaf Echo gets it done beautifully. I tweeted during their set that I thought Dead Leaf Echo sounded somewhere between My Bloody Valentine and Sonic Youth. I say that because Sonic Youth used more of a riff-based style of guitar as opposed to MBV's use of blended, white noise ambiance. Dead Leaf Echo sounded like a mixture of the two last night. Dual vocalists, her on a solid body Fender Strat, him switching between an amazing 12-string and another guitar tuned differently, all over some heavy shoegaze (if there is a thing) / aggressive dreamscapes. Guitarist & vocalist Ana B told me part of why/how she met Lg is because they both had the same rare 12-string. Catch them during SXSW with Ringo Deathstar.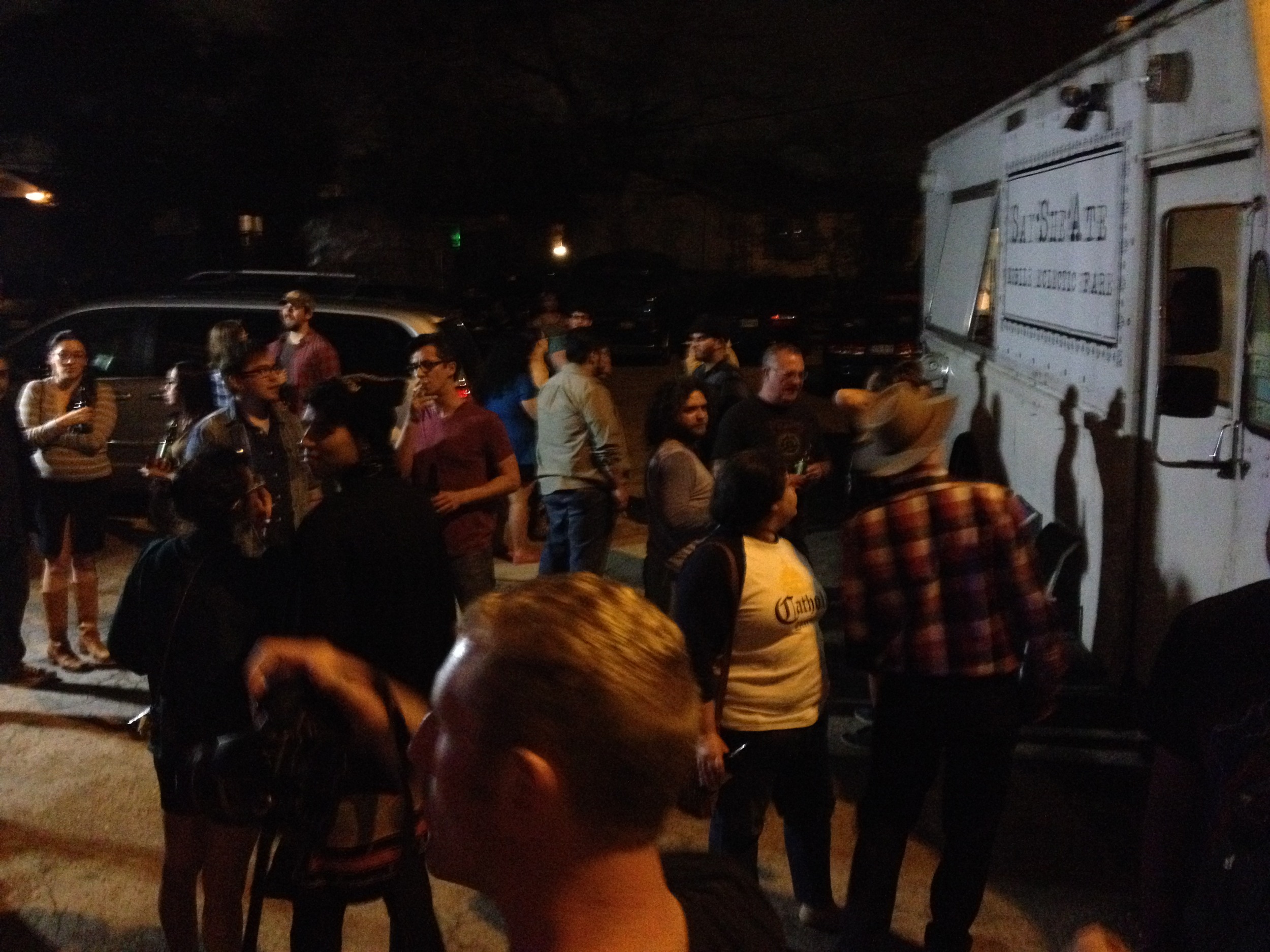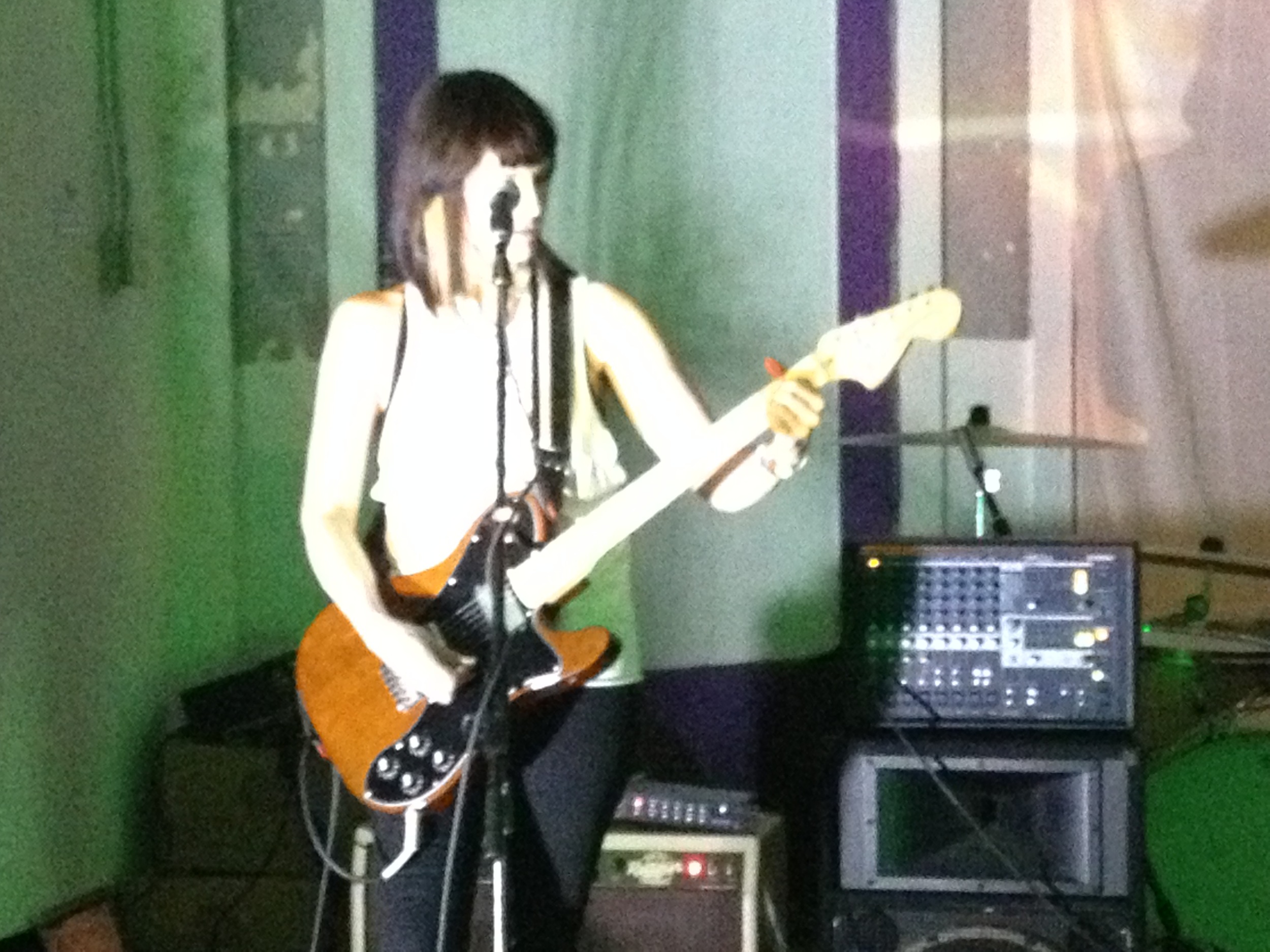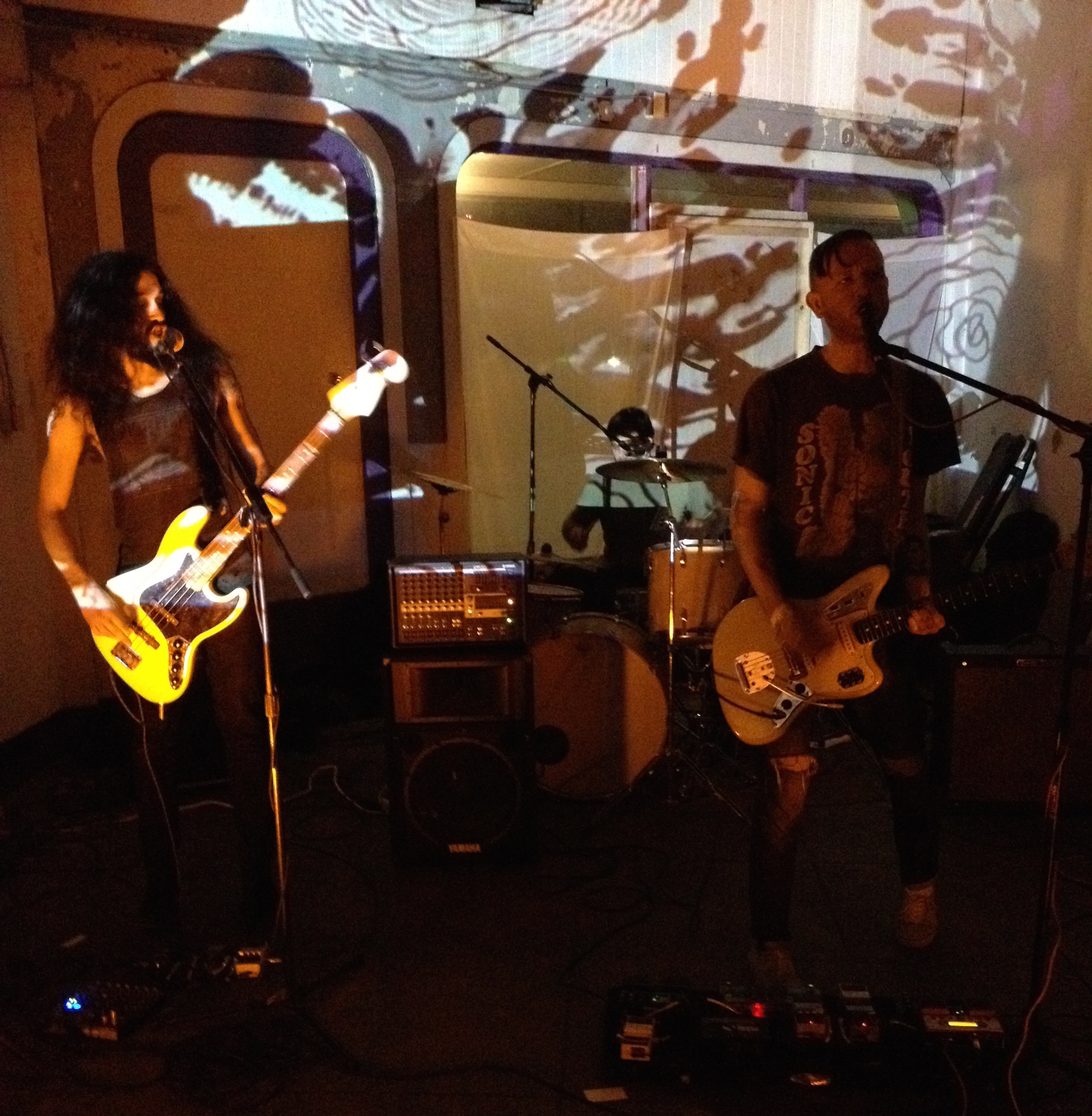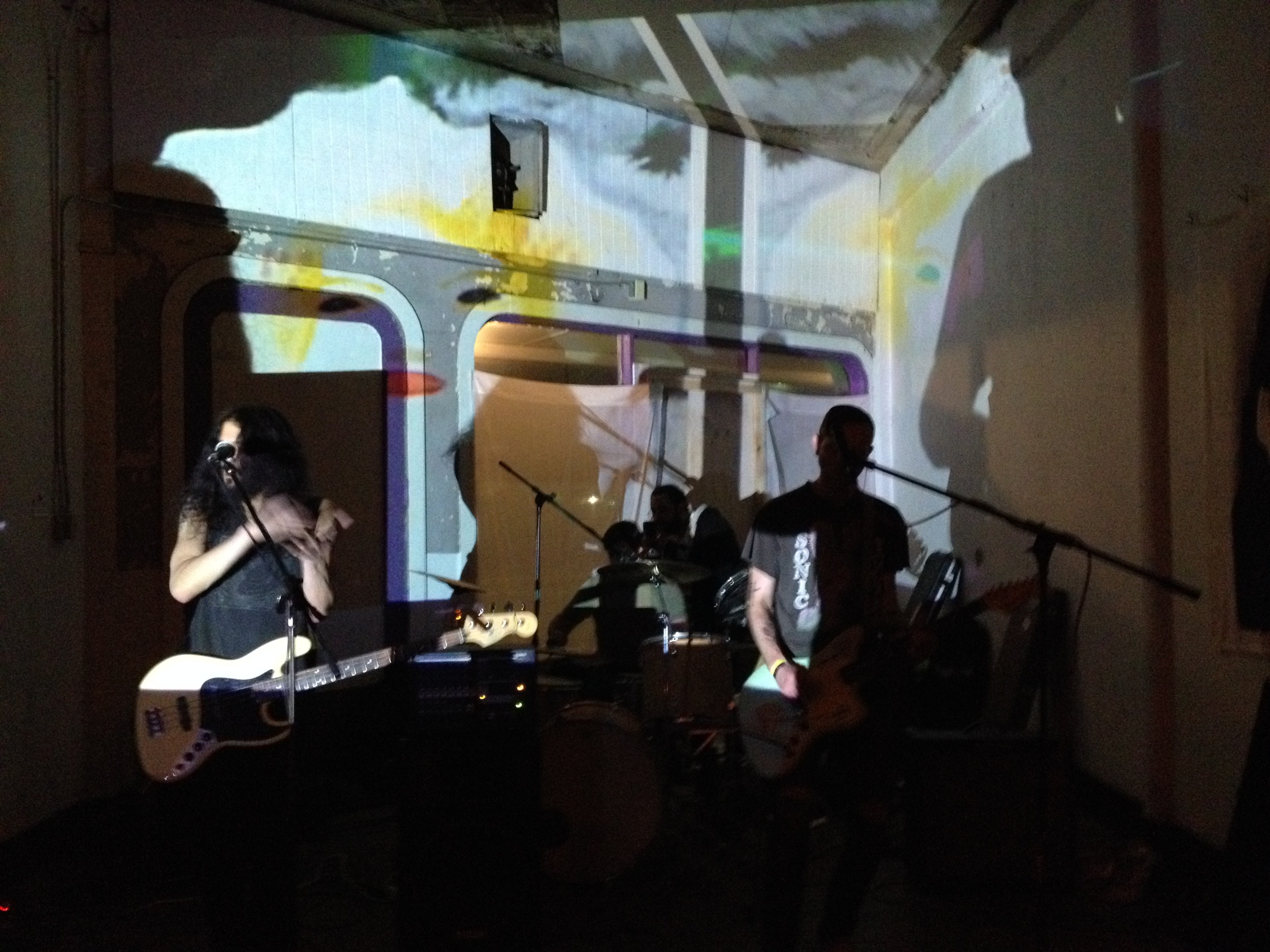 Not only were the performances dope, the vibes last night were perfect. The weather was nice, SaySheAte was serving duck-fat fries and Ranger Creek provided some free IPA. The cops showed up after the Bloody Knives' set, saying a lady down the street near San Pedro Park called in the complaint (which is lame, because the train that runs all hours of the night nearby is loud af) but never came back.
The headliner, Monogold, provided the 'Ah-Ha!' moment of last night's brilliance. Their periodic use of tribal drum styles & electronic samples mix well with the lead singers' falsetto. Their pop-tendencies make the psych-rock, noise jams palatable and brought the audience into a danceable energy. Monogold lead singer said it was great being able to see Dead Leaf Echo perform live for the first time. He said, he kept seeing them around Brooklyn but never got a chance to catch a show. They ended the night with their hit "Spirit or Something" as they prompted the crowd to move in closer. I still have the hook in my head. Classic night. One for the books.