2016 sucked. For most people, 2016 was a year of turmoil, change and shittiness in general. We lost Prince, David Bowie and many others, Trump was elected President, the planet keeps getting hotter, the Pulse night club shooting, the Ghost Ship fire. For Sobre Sound, it was a roller coaster as much as it was for the San Antonio music scene. 2016 was a year of growth and excitement but also one with set backs and tragedies: Untapped Fest didn't happen, a number of bands had their gear stolen, including Lower Dens, Phantom Room burned down, Club Rio announced it was closing, and Cowboys Dancehall filed for bankruptcy.
While the conversation in the Live Music Capitol has been about preservation, protection and as Mayor Adler stated during the summer: dealing with "crisis", the conversation in SA has been about smart growth, awareness and opportunity. We saw the birth of two new venues with Ventura and Jazz, TX, a new festival near downtown with Mala Luna, Southtown Vinyl opened their doors on South Flores and Friends of Sound Records opened next door to K23 on Fredericksburg Rd. Another major development in SA music this year: San Antonio Sound Garden launched and quickly raised money to provide services for artists and to be a champion of the local music community.
This IS NOT a "best of" list but rather a piece of reflection. We're taking a moment to appreciate the things we were a part of and witnessed. We can tell you first hand, THERE IS A TON OF AMAZING happening everyday in central Texas that has some relation to music. It would be a wonderful privilege to document it all with the recognition it deserves, but we're 3 people. We've had the occasional help and contribution but it takes all hands on deck every day in order to properly report what is taking place and to analyze what it means for us as a community.
Sobre Sound attended many local shows and discovered new artists. We sat down with a member of city council to discuss his views and possible goals for music in SA. We attended conferences, panel discussions, community meetings, a lot of nationally touring concerts and went to festivals large and small. We listened to a ton of new music, not just from our favorite celebrities, but spent a lot of time on Soundcloud and Bandcamp giving all those links you sent us a spin.
THE LIVE SHOWS & FESTIVALS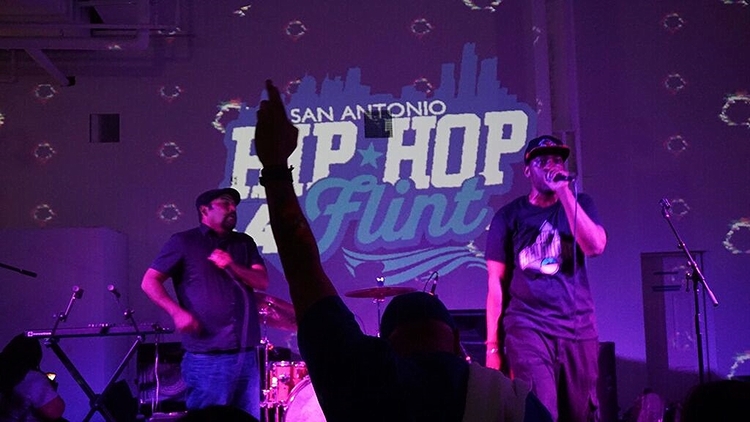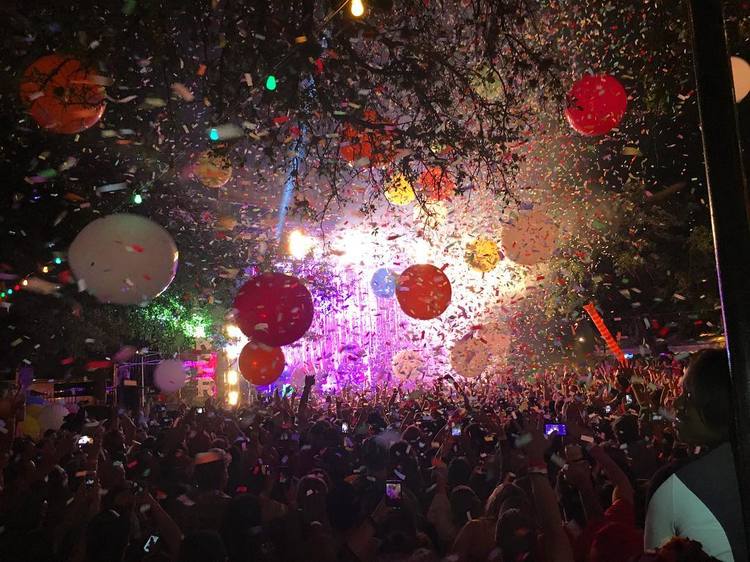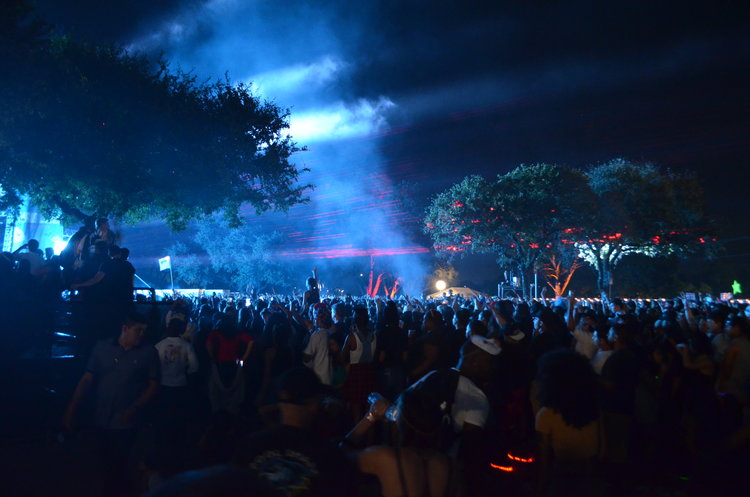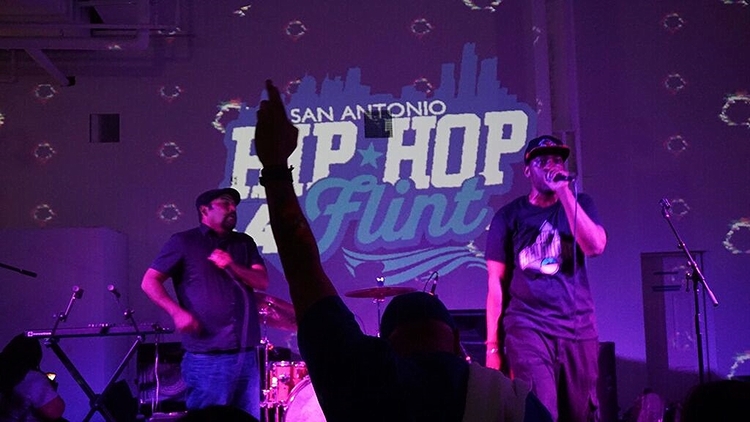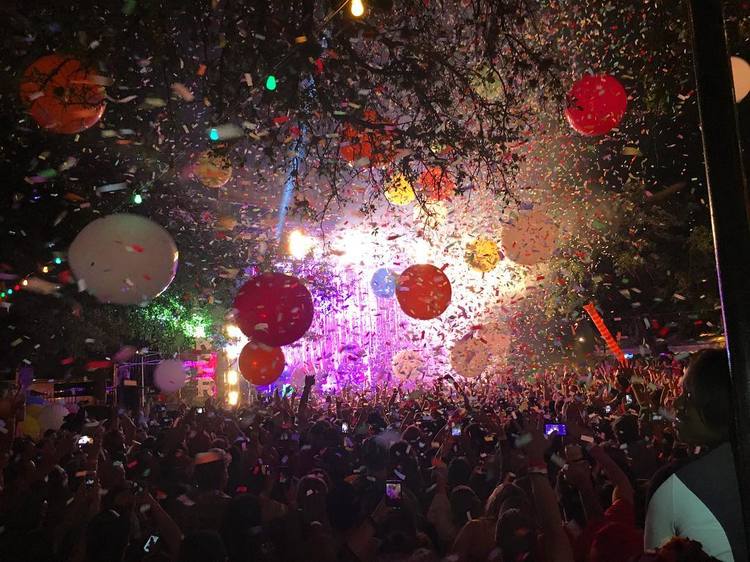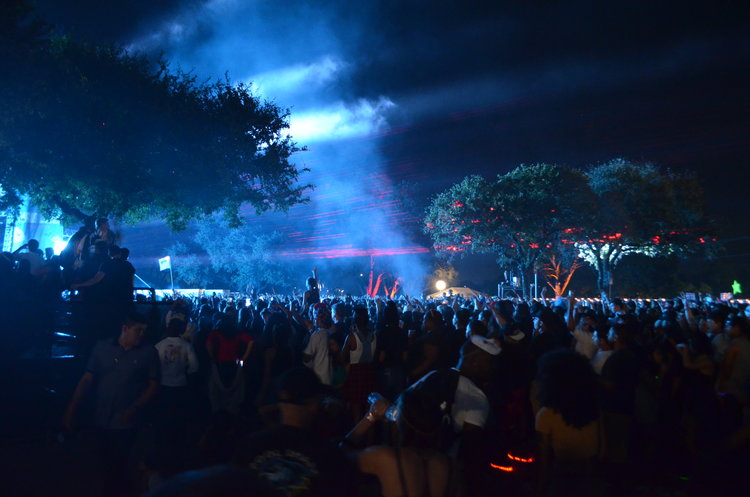 The closest music has to a season like professional sports, is the festival season. Sobre Sound partnered with 9001 Productions to cover Burger Hangover Fest and Maverick Fest. We also collaborated on a highlight of Local Music Week. Photographer Ricardo Romero attended many central Texas events and festivals like Euphoria, River City Rockfest, Float Fest and Sound On Sound.
Many in San Antonio see the mega-fests like ACL or FreePress SummerFest and want one that size here. But having multiple small to mid-size fests, is not just more affordable, its easier to manage as a music fan and you still get the fest experience and awesome music. Single or multi-day fests like Remember The Punks, ImagineFest, Local Music Week, Mala Luna etc. are great opportunities for local artists, vendors and venue owners to keep the machine rolling and to help fine tune homegrown talent. Bottomline: SA has a lot to be proud about, at all levels of the business.
Local promoters like K23 and Twin Productions and venues like Limelight kept the ball rolling even as Live Nation, ScoreMore and Margin Walker did their thing. There has been plenty of music fans at all capacities, genres and levels of the live music industry in San Antonio to go around. Our theaters The Majestic, Empire, Aztec and The Tobin Center had wonderful years bringing remarkable names to the city. Imagine Books And Records had another great year, once again proving they are the "Loudest Bookstore In Texas." One group who doesn't get enough credit for organizing events: the musicians themselves. Often times, the venues leave it up to the bands and artists to curate nights and they had a great year too.
THE MUSIC
Sobre Selections
We put together some playlists on Soundcloud this year that got a lot of attention and all these artists' work deserve every bit of recognition as most things you hear anywhere else. If you haven't given these a spin, check 'em out - check out the artists and catch a live show in 2017.
THE VIDEOS
Sobre Sound's partnership with 9001 Productions yielded some amazing video. Matt Buikema is one incredibly talented sonofabitch. We combined the concert recap video with news segment and documentary-like styles that resulted in unique highlights of Burger Hangover, Maverick Music Fest and of Local Music Week.
STAFF PICKS:
Managing Editor Miles Terracina's Best 2016 Sobre Sound Moments:
1) Standing on a ledge watching the confetti rain down while Louis Armstrong played was a surreal moment and a perfect ending to Maverick Fest at La Villita. Definitely a music moment I'll never forget. It was a pretty great event. I personally had a great time and we helped 9001 Productions create a really cool video of the festival. Loved it.
2) Attending YOSA's performance of the Beatles at The Tobin Center. Any performance at the Tobin is nice, but with these YOSA & local band collaborations, there is a concentration of talent both on stage and in the audience, that itself is a moment to recognize. But the performances were pretty remarkable and I loved every moment of it.
3) For me and for the site, I felt reviewing Bibio's album Mineral Love was a result of hard work and how things progress in the music journalism world.
4) Making the Sobre Selections playlists, the response was unexpected, and I felt it was deserved, because people were responding to the quality of the talent.
5) The article I wrote about "The Problem with SA's Music Scene," while the tone of the response was a little expected, the volume of traffic and comments were not. We received over a months worth of page views in a couple of days.
6) Attending the preview of Jazz, TX in Hollywood Park in north SA. It was a nice, tasty treat with craft cocktails and good company.
Co-Editor Alyssa Bunting's Best 2016 Sobre Sound Moments -
1) Burger Hangover Fest was a dream come true in the land of lineups. Seeing my favorite band White Lung in person for the first time was by far memorable experience and was made even better because I got to experience it all with my cousin who came down from Austin specifically for this line up. 2) I have to agree with Miles on Maverick Music Festival. Wayne Coyne waving a giant "Fuck Yeah San Antonio!" balloon as confetti flew around with the Tower of Americas in the background really marked a pivot moment in 2016 for San Antonio; that was the emotion so vibrant in the air written in nylon, fuck yeah San Antonio.
3) There were so many good shows that came through, so much new music I was exposed to thanks to venue owners, promoters and bands helping out their touring friends. Pearl Charles, Mockingbird Express (first time ever seeing this amazing local band) and Anabelle Chairlegs at K23 was an amazing show. Frankie and the Witch Fingers at Flight Gallery, and the Deadly Vipers, Crown and The Purtells at Hi Tones to name a few.
4) Mala Luna was a setting I had never experienced before and is hard to put into words. Never had I been in a photo pit that had to be evacuated because the performer interacting with the audience was making it too rowdy. Mala Luna is a unique aspect pertaining to a genre that is widely celebrated in our city but somewhat displaced when it comes to what "San Antonio is known for" which would be rock n roll (plus Tejano). I'm excited to see what they do with it. Other festivals that I was unable to attend this year but deserve mention and praise are Remember the Punks put on by the Korova, that brought punks from all over Texas to Alamo City for one of the biggest punk fests to come out of Texas and Imagine Fest, a week long music festival that took place at Imagine Books and Records that showcased an array of local talent as well as other talent bands from all over the United States that have called Imagine home.
5) Though nothing could ease the heartache of a cancelled Levitation festival, I received some solace when we covered Sound on Sound's inauguration and I got to see Beach House live. A moment I've proclaimed as a religious experience.
Head of Photography Ricardo Romero's Best 2016 Sobre Sound Moments:
Femina-X and The Levees at BRICK
YOSA performs Abbey Road at The Tobin Center
Mickey Avalon, Dirt Nasty, and FYER at Josabi's
FYER, Float Fest and miscellaneous